It's your chance to see POST MALONE at T-Mobile Arena in LAS VEGAS!
To win a pair of tickets first, download the Mix 103.1 app from Google Play or the App Store (if you haven't already). Then, find the SHOUT OUT feature under the menu (the three lines) in the upper left-hand corner of the app. Then record a message with your FIRST and LAST NAME along with your PHONE NUMBER and tell us that you want to see Post Malone in Las Vegas!
The contest will take place starting August 8 and end August 12. Must be at least 18 years or older to win. Please see the general contest rules below.
Promotional consideration courtesy of LIVE NATION.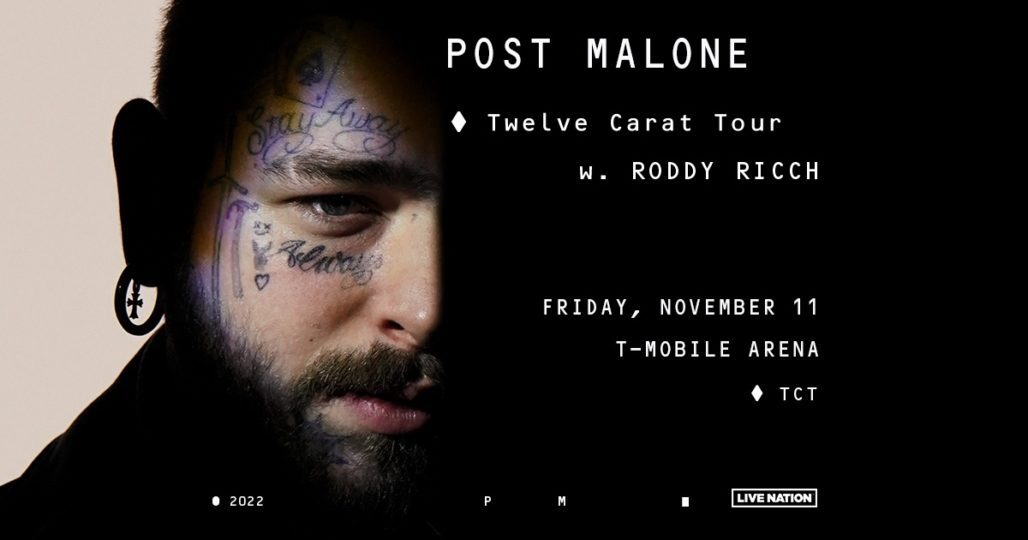 General Contest Rules:
Contests on Redrock Media Stations are open to all qualified persons 18 years or older except employees of Redrock Broadcasting, their families, and household members and employees of all St. George area media companies and their immediate family members.
2. No purchase is necessary and a total of one prize may be won per household address, whether the prize is cash, tickets, services or merchandise and winners will not qualify for any other contest prize for at least 30 days.
3. Prize winners are responsible for all tax liability associated with the contest and will be required to provide their social security number for tax purposes and will be required to sign an eligibility release.
4. Winners release Redrock Media, its stations and employees from any liability associated with the contest and prize.
5. Redrock Media reserves the right to substitute prizes of similar or greater value and shall not be responsible to replace tickets to concerts or events that are cancelled or re-scheduled. Redrock Broadcasting is not responsible for any product liability issues.
6. Redrock Media is not responsible for mis-directed or mis-dialed phone calls, emails, texts, or misuse or misdirection of any digital or social media used to enter, qualify, or win contests.
7. Copies of these rules are available at Redrock Broadcasting, 1664 S. Dixie Drive, Suite D-104,
8. St. George, Utah 84770 between 9AM and 5PM, Monday through Friday, or by mailing a stamped, self addressed envelope to the same address. Contest rules are also posted on station websites where available.
9. All decisions of the contest judges or administrators are final.
10. Prizes will not be awarded until the actual winner has been verified for eligibility through the Redrock Broadcasting Business office and may take up to 3 weeks. Prizes must be claimed in a timely manner and after 30 days will be considered abandoned and the offer expired. Prizes are non-transferable and will be awarded to the winner only, based upon eligibility. A picture I.D. is required in order to claim the prize.
11. Prizes will not be mailed and must be picked up in person where a proof of receipt will be required.
12. These contest rules may be modified by Redrock Broadcasting at any time.